We're seeing businesses catch on to the fact their customers and prospective customers are seeking out personalised and relevant marketing communications. Kentico Xperience allows businesses to provide exactly that, via a single platform. Kentico Xperience empowers businesses to gather and make decisions on data in a way that delivers a uniquely personalised experience to target audiences.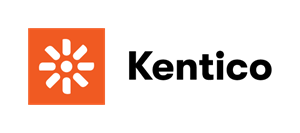 Kentico Xperience Licensing
There are three licensing options
Business (Previously Kentico CMS)
Enterprise (Previously Kentico EMS)
Corporate.
The Enterprise and Corporate options offer the same functionality as Business plus the addition of a range of digital marketing muscle, such as content personalisation, marketing automation, lead scoring, A/B testing and much more. Enterprise extends the Business option into an all-in-one customer experience management system, removing the need to integrate third party digital marketing tools.
The key features of Enterprise and Corporate can be considered as largely the following key categories:
Contact Management – segmentation of site users according to attributes and activities performed on-site; personas; lead scoring
Email Marketing – creation, management, tracking and optimisation of email campaigns
Content Personalisation – tailored web and email marketing content; geolocation; recommendation engine integration
Marketing Automation – automated communications triggered by defined user behaviours or milestones; advanced workflow control; CRM integration
Analytics and Optimisation – A/B testing (web and email); multi-variate testing; campaign conversion tracking; web analytics
What's best for your needs?
Xperience offers different options to suit different needs. It's not a one size fits all model. You need to identify and understand a number of elements to work out what's best for your specific situation. What's the purpose of your site? Is it a brochure/information based site, is it eCommerce or is it something else? What's the size of your business? Your industry? Budget? Industry? Are you B2B or B2C?
Xperience has great options, making it a solid choice. It's crucial you get the right option that's right for your business, and understand how your business can/will roll out Xperience.
Understanding the ability of your organisation to analyse individual elements of a potential Xperience journey is important. Your organisation might be action focused, and move to start fast and implement modules for quick wins early, such as lead scoring. Once you get one module up, you move to the next, and then the next. This allows for speed but could lead to a lack of overall control and awareness in terms of longer term goals and alignment.
A longer game and slower implementation based on complete understanding begins with in depth business analysis and discovery. This unearths both internal user groups and needs along with customer journeys and audience segmentation, that then steps into personalisation.
Knowing customer lifecycle and their connections to your business across both digital and physical – and where you can connect those engagements to enhance the overall experience is game changing.
What's cool and impactful for an initial build?
These modules will offer solid impact and get your Xperience journey off to a great start.
Contact management
User profiling underpins everything that Kentico Xperience does. This means you should start with enabling Contact Management and tracking visitor activity. This allows you to analyse the behaviour of visitors who come to your site – who they are, where they come from, how they search for information on your site etc. From here you can start to create contact groups and then move on to setting up personas. These will provide the basis for implementing features like marketing automation and content personalisation.
Split testing
A/B or multivariate testing (split testing) can be a good way to get started with Xperience. Split testing allows you to gauge the performance of multiple variants of a page, including layout, colours and images, to see which delivers the best results.
Basic marketing automation
Marketing automation in Xperience can be as simple or as complex as you make it. At its most basic level, automation can be triggered by a single event such as shopping cart abandonment, the take-up or expiry of a free trial, a newsletter opt-in, a gated content download or a new purchase. Basic automation can also be used for situations like event reminders, new customer onboarding and gathering feedback. Setting up this sort of single-event automation is very straightforward and provides a useful introduction to automation in Xperience.
Basic content personalisation
As with marketing automation, content personalisation can be extremely sophisticated and complex. However, it can also be as basic as acknowledging a return visitor and greeting them with a 'Welcome back' message, or serving specific content on your homepage based on the user's location.
Making the move to Kentico Xperience
Xperience is a powerful and effective platform. Choosing the right version for your needs will pave the way to a great overall experience for your business and your customers and prospective customers alike. Newpath Web is a Gold Kentico Partner and can help you explore the Xperience journey.